Read How to Resolve Clashes Using Revit Clash Detection and Navisworks Tool. Know best practices for your project in detail here.
Revit Clash Detection Services is one of the state-of-the-art methods that enable building specialists to identify and correct potential faults in the design prior to construction.
Clash Detection enables Civil, MEP, and Architectural Engineers to create error-free Revit models.
All project stakeholders can benefit from using these clash-free Revit models to reduce hazards during construction.
Saving unneeded money and time overruns as a result.
Due to the growing trend of using Building Information Modeling (BIM) on construction projects, construction professionals now need to look beyond the traditional design development and building management methodologies.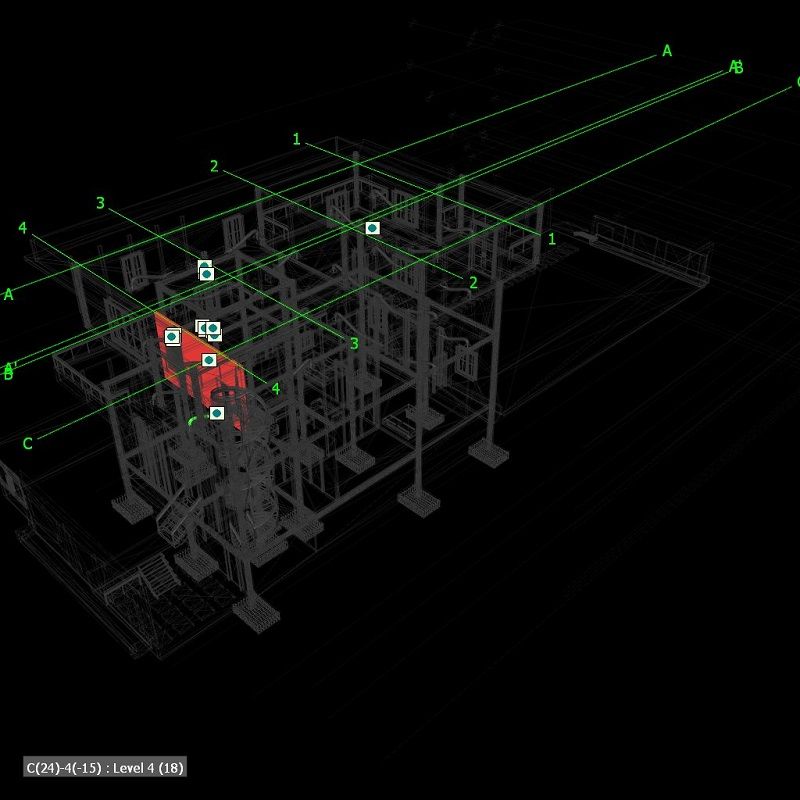 Clash Detection is a powerful tool for eliminating design errors. The process primarily uses 2 software; Revit and Navisworks. This post discusses the process of identifying and eliminating potential design error using Revit clash detection.
Revit Clash Detection Best Practices for Your Projects
Despite the fact that Revit Clash Detection or BIM clash detection is a very important tool for all project stakeholders to eliminate potential problems on-site during construction.
In actuality, managing projects and designs as a whole benefit greatly from the use of BIM Clash Detection Services. During the design phase, the following project stakeholders typically request and use clash detection: architects, MEP technicians, cost estimators, and construction managers.
If you are familiar with the Revit Clash Detection procedure, you must be aware that the initial step is creating the 3D models. A format that is suitable for clash assessments encompassing architectural, MEP, and structural elements and components have been created from these 3D models.
Revit and Navisworks are the ideal pieces of software for the Revit Clash Detection services approach.
Revit provides the best interface for creating 3D models, while Navisworks enables users to evaluate design component clashes and give a clash report. This enables users to choose a risk manager to reduce design errors.
Resolving Clashes using Navisworks and Revit Clash Detection Method
Step-1: Creating 3D Information Models
It is essential to develop 3D BIM models before proceeding with Revit Clash Detection Services. These BIM models are developed in Revit. 
Allowing the development of architectural, structural, and MEP design information in a three-dimensional format. These Revit models are generally developed separately by architectural, MEP, and structural teams. Finally, brought together to create a central federated model.
Step-2: Brining Revit Models in a Common Platform; Navisworks
Revit is an advanced 3d visualization tool that allows you to export 3d models in different formats such as NWC. 
The NWC file is importable into Naviswoks, which is a powerful software for BIM Clash Detection. You can import all 3 Revit models; Architectural, Structural, and MEP models into Navisworks in NWC format.
Step-3: Using Navisworks to Define Necessary Parameters
Navisworks clash detection allows you to input necessary parameters such as tolerance level and disciplines for clash detection before conducting BIM Clash Detection. 
This is an important step to get accurate results. The clashes are typically conducted as architectural vs structural, structural vs MEP and architectural vs MEP.
Step-4: Export Clash Reports for Design Reviews
The thorough conflict report generated by Collision Detection in Navisworks gives a complete overview of multidisciplinary design errors, such as architectural vs. structural, MEP vs. structural, etc.
Plan a Low-Cost Revit Clash Detection Project with a Trustworthy Partner.
How are the Clash Reports used by Project Stakeholders?
The BIM manager shares the clash report for Architectural vs MEP, Architectural vs Structural, and Structural vs
MEP Clash Detection
. This report provides comprehensive information and details of clashes happening between different design elements. Using the clash report generated through Revit Clash Detection, project stakeholders can identify the level of risks associated with a particular clash and the party/stakeholder responsible for its mitigation.
For instance, if there is a Clash occurring between a Column and a Pipe on the 3rd Floor. Then using the Clash Report the Structural and MEP Engineers are able to Identify the Clash and Mitigate the risk by making the necessary adjustments to the 3D Revit Models.
All the project stakeholders including Architects, MEP & Civil engineers, and construction managers are able to use these clash reports and take necessary actions to resolve these clashes before the design process moves forward. All the necessary changes in the architectural, structural, and MEP BIM models are incorporated after identifying and resolving clashes using Revit clash detection.
Future of Revit Clash Detection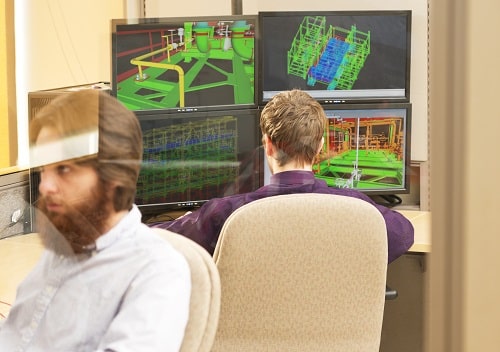 In the present day and age, Revit clash detection or BIM Clash Detection is one of the most powerful tools for identifying design errors and eliminating them before construction. 
The process of clash detection helps construction managers to eliminate the potential cost and time overruns.
While the process of BIM Clash Detection requires the use of complex software and methodologies. Many architects and engineers are investing heavily in Revit clash detection to bring certainty to the design process.
The feature of easily identifying clashes between design elements in a three-dimensional environment is fascinating. Working on Navisworks and using clash reports not only promote better design development but also promotes collaboration between project stakeholders.
Construction companies around the globe are adopting advanced digital technologies for improving efficiency for reducing the cost and time overrun of construction projects. To achieve that globe, Revit Clash Detection is one of the most promising tools through which all the project stakeholders can easily benefit.
How Clash Detection Helps in MEP Coordination with Structural and Architectural Disciplines
Clash detection plays a pivotal role in streamlining the coordination of architectural, structural, and MEP (Mechanical, Electrical, and Plumbing) systems in construction projects.
By identifying and resolving clashes or conflicts early in the design and planning phases, it significantly enhances the overall efficiency and quality of the project.
Firstly, clash detection facilitates seamless collaboration among architects, structural engineers, and MEP professionals.
It enables them to work concurrently on a project while ensuring that their respective components do not overlap or interfere with one another. This collaborative approach eliminates silos and fosters better communication.
Secondly, clash detection helps in preventing costly and time-consuming rework during construction. When architectural elements clash with structural or MEP components, it can lead to construction delays and budget overruns. Identifying these clashes upfront allows for timely adjustments, reducing the likelihood of on-site conflicts.
Moreover, Clash Detection improves project safety. Ensuring that MEP systems do not conflict with structural elements is vital for the safety of the building and its occupants. Detecting and resolving clashes in advance mitigates potential hazards and ensures compliance with safety regulations.
Clash detection serves as a vital tool in achieving seamless coordination among architectural, structural, and MEP disciplines. It promotes collaboration, reduces rework, and enhances safety, ultimately contributing to the successful execution of construction projects. Embracing clash detection technology is essential for delivering high-quality, efficient, and cost-effective construction projects.
Get FREE Quote Now for Clash Detection Services for Your Project
How Project Managers Benefit from Clash Detection?
Project managers can greatly benefit from clash detection services during construction projects. 
Firstly, these services enhance project efficiency by identifying conflicts and discrepancies in design plans early on, allowing for timely resolution. This proactive approach minimizes costly rework and delays, ensuring projects stay on schedule and within budget.
Secondly, clash detection services foster better communication and collaboration among project teams. They provide a centralized platform for architects, engineers, and contractors to pinpoint clashes and collaborate on solutions, promoting a streamlined workflow and reducing misunderstandings.
Moreover, these services enhance the quality and safety of the construction process. By identifying clashes that could compromise structural integrity or safety regulations, project managers can prioritize corrective actions swiftly, ensuring the final product meets all quality and safety standards.
Incorporating clash detection services into project management strategies leads to improved efficiency, communication, quality, and safety, ultimately contributing to the successful and timely completion of construction projects.
Devashish is a Co-Founder and Director at Cresire where he leads BIM services in India. He holds a bachelor's degree in Civil Engineering from the University of Sheffield and an MSc in Construction Project Management from The University of the West of England. His vision behind CRESIRE is to provide BIM Services, adhering to best practices and procedures, to global customers, helping customers to save extensive production costs and overruns.