BIM Services in USA Market Analysis
The BIM market in USA for AEC (Architecture, Engineering, and Construction) companies is quite mature and well-established. The use of BIM has become widespread in the industry, with many companies adopting it as a standard practice. According to a report by Zion Market Research, the BIM Services Market in USA was valued at USD 3.6 billion in 2019 and is expected to reach USD 7.6 billion by 2026, growing at a CAGR of around 12.1% between 2020 and 2026.
The US government has been promoting the use of BIM in construction projects for over a decade. 
The General Services Administration (GSA) and the Department of Defense (DoD) were early adopters of BIM, and their mandates required the use of BIM Services in their projects. 
This helped to establish BIM as a standard practice in the industry and encouraged more AEC companies to adopt it. 
This growth is driven by factors such as:
Potential of BIM Services in USA
The potential of BIM Services in United States as the future of the construction industry is significant. BIM has already revolutionized the way AEC companies design, construct, and manage buildings and infrastructure projects. 
With the continued adoption and advancement of BIM technology, its potential in the USA construction industry is expected to grow further.
Some of the key areas where BIM is expected to have a significant impact in the future of the construction industry in the USA are:
Our Contribution in Innovative BIM Services in USA
We partner with businesses that wish to implement BIM on construction projects in USA. We provide backend support for BIM solutions and hence the production of all BIM data.
Our BIM services focus on improving overall construction management and reducing the overhead & BIM production costs of our clients. Hence, providing a better control over cost & time overruns of a construction project. 
Depending on which stage the project is at and the client's expectations from using BIM, we accordingly implement BIM methodologies for achieving the project goal.
"Our clients come from wide range of different industries including; Architecture, Civil Engineering, Construction, Mechanical Engineering, Manufacturing, Real Estate etc."
We consult AEC professionals with BIM Services in United States in all the design stages. Ideally, we recommend that it is best to implement BIM right from conceptual design stage to maximize its potential to fullest. We implement different BIM activities at different stages. These BIM activities include:
Blogs - BIM Services in USA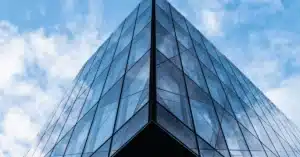 Unlock the power of BIM construction management services in USA...
Read More