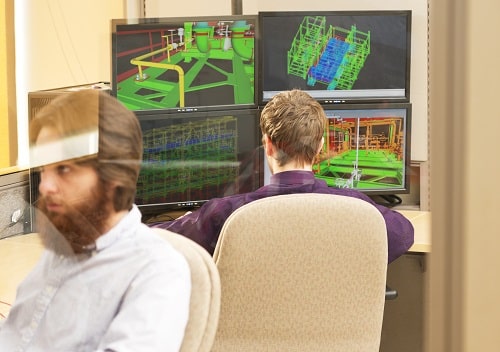 CRESIRE offers broad range of BIM Services to fulfil decision making on complex construction projects. 
Our services allow better visualization and coordination between project stakeholders, helping them achieve their design and project management goals. 
We offer BIM Services in USA, UK, Canada, Australia, Sweden, Germany, UAE, and 17+ countries for Residential, Commercial, Hospitality, Healthcare, Infrastructure and Stadium projects.
Point Cloud to BIM Services
Why Make us Your Outsourcing Partner ?
We have a high level of expertise providing BIM services to clients from diverse construction sectors.
CRESIRE is an organisation that values relationships and respect. We love building long-term relationships with international clients for providing them result driven BIM services.
We take on high-volume building information modeling projects, easing resource constraints and lowering in-house production costs for businesses. We accomplish this by dedicating full-time resources to match your high-volume need for preparing Architectural 3D models.
We provide 3D modelling and BIM services in the United States, Canada, the United Kingdom, Sweden, France, Australia, the United Arab Emirates, and more than 20 other countries.
Please do not hesitate to contact our professional team for a free estimate or consultation on Building information modeling services.