4D Scheduling and Simulation
Our 4D Scheduling Process
We create a robust BIM 4D Simulation that is useful for planning and for maximizing construction efficiency on site.
We provide our 4D BIM Scheduling and Simulation services in USA, Canada, UK, Sweden, Germany, Norway, Italy, Netherlands, Ireland, Belgium, France, Australia, UAE, and 20+ other countries.
Step by Step 4D Scheduling and Simulation Outsourcing Process : 
Step 1) Construction Schedule for 4D BIM simulation
We help our clients with the preparation of construction schedules. Often, we receive a detailed construction program from our clients for 4D Scheduling. 
The construction schedule or program is a Gant chart, which is prepared using software such as Primavera, MS Project, or MS Excel.
A construction schedule contains an accurate timeline of a specific activity. The start and end dates of building foundations, erecting columns, laying beams, etc. are mentioned. 
Construction schedules are prepared by Construction managers and these schedules are critical for a successful 4D scheduling process.
Step 2) Exporting NWC from Revit for Navisworks 4D simulation
We export the Revit model to NWC format for our clients. Often, our clients share the NWC file of their Revit models. The NWC file is critical for Navisworks 4D simulation.
Our expert BIM Engineers import the NWC file to Navisworks software. We ensure that there are no errors in the NWC file and that it can be used further for a successful 4D scheduling process.
Step 3) Linking Construction Program to Timeliner for 4D scheduling
We add links to compatible formats such as; Primavera, MS Project, and MS excel sheet in Navisworks. 
Our expert 4D BIM technicians load data sources for the required format and set start & end dates of construction activities as per the program/schedule in the time liner. 
This is a critical step for 4D scheduling because the 4D simulation visuals will be dependent upon the values that are inputted in the time liner. 
Our expert 4D BIM technicians follow our standard quality assessment procedure for maintaining the precision of the values in the time liner.
Step 4) Delivering 4D BIM simulation
We generate accurate program information and enable step-by-step video of your construction's development using Navisworks 4D simulation. 
The final animation visualizes design elements that simulate as per the defined timeline in Navisworks 4D Simulation. 
We deliver an HD video as the final 4D scheduling output, which can be used by your Construction Managers for effectively planning construction activities on site. 
Result driven 4D Scheduling Solutions
Benefits of outsourcing 4D scheduling to CRESIRE
We offer result-driven solutions. Using a 4D BIM model, we show how the built asset and surrounding site will appear at each construction phase.
We have assembled a team of BIM technicians who have a diverse experience in working on Building Information Modeling projects from the multitude of construction sectors:
Our 4D BIM simulation services help our clients with:
Contact us for 4D scheduling services
At CRESIRE, our team has diverse experience in 4D BIM simulation in Navisworks and 4D scheduling.
We help clients to maximize the operational performance of a wide variety of built assets from schools to hospitals hotels and residential developments.
We offer 4D BIM Construction Simulation, 4D Scheduling, and BIM Outsourcing Services in USA, Canada, UK, Sweden, France, Australia, UAE, and 30+ other countries.
To discuss how using BIM Services can facilitate good handovers and collaboration between construction and facilities management teams, Please Reach Out to Us:
Frequently Asked Questions By Our Clients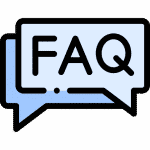 4D BIM is the process of integrating time related information to the design elements of Revit models. 'Time' is considered as the 4th dimension, which is basically the start and end dates of building a particular design element on site. The process is commonly known as 4D scheduling or 4D BIM simulation. 4D BIM is an effective tool for construction planning and site management.
4D construction sequencing helps the design team to visualize on-site activities
4D software makes project management activities simpler. It integrates complex construction schedules/timelines into 3D models
Construction sequencing enables better project planning in virtual 4D environment
4D simulation allows construction managers in preparing risk strategy before construction
Construction sequencing identifies potential design errors and enables team to take timely actions
Submit your enquiry and we'll get back to you as soon as possible
CRESIRE welcomes all enquires about opportunities to collaborate with you or your organisation. Please use the contact form or information of our local office to reach out to us:
Submit your enquiry and we'll get back to you as soon as possible