Read how Outsourcing Interior Design 3D Modeling Services are important to a consultant who is based in a developing country such as India.
Outsourcing Interior Models Services has become a common trend in the present day and age. 
Many architectural, interior and construction companies & professionals outsource interior models services to third party consultants for leveraging significant cost, time and quality benefits. 
At the same time, many medium and big sized AEC companies hire & train interior modeling professionals for interior design projects.
This Article discusses the Significance of Interior Modeling Services, Implementation and Advantages of outsourcing Interior Design 3D Modeling Services to a consultant based in a developing country such as India.
Step-1: Developing Conceptual plans for interior modeling
The first and most important step is to bring the idea on paper. Your interior designer or architect will provide you a conceptual design on which the positioning of the furniture, windows, doors etc will be decided.
Step-2: Select materials & wall textures for interior models services
Once you have decided the furniture layout and other interior details, the next step is to shortlist the flooring material, wall elevation design & texture, and furniture design. 
Based on your choice and preference, your interior designer will create a detailed Interior Design drawing.
Step-3: Hire an Interior modeling services provider
Instead of hiring & training a new interior modeler, your best bet is to outsource interior models services to a service provider. 
Interior Modeling is a day in and day out job for these Interior Design 3D Modeling services provider companies.
Step-4: Provide design & material details to the service provider
Once you have gathered all the Interior Design, material and texture details from your interior designer, the next step is to provide all those details along with your personal preferences to your interior modeling service partner. 
Your outsourcing partner will review the design details and provide you with a quote.
Step-5: Developing a conceptual interior design model
You must agree a tentative time of delivery of your Interior 3D Model with the service provider. The interior modeling company shall use the provided details to develop a basic model using software such as Revit, Sketchup, 3DsMax etc. and share some still images for your review. 
You must share your feedback to check the geometries of the interior design. If you want to reconsider any interior design detail then this is the best stage to do that.
Step-6: Developing a detailed interior model
Any changes suggested in the previous stage will be incorporated and included in this stage. 
The detailed Interior Design 3D Modeling contains precise material & texture specifications of flooring, wall elevation, and furniture. 
The 3D representation of the interior design truly provided a great idea of the interior build space before the project goes on site.
Why to outsource interior models services to an overseas service provider?
There are many reasons why an AEC company or professional must outsource interior modeling services. 
Mentioned below are some critical factors:
Leveraging quite competitive production costs offered by Interior Design 3D Modeling Services provider companies based in India
Experiencing faster turnaround time of the deliverables from the services provider because interior models services is their prime business
Avoiding extra cost of hiring and training an interior designer skilled with interior modeling skills
Reducing significant resource pressure on the employees of a particular company by avoiding to put extra responsibilities on their shoulders
Improving trust and credibility of your organization in the construction industry by partnering with an overseas partner
Benefits of adopting Interior models services on a construction project
Although the use of Interior Design Modeling Services is significant in all the industries. 
However, it is quite useful in the residential sector. Mentioned below are common benefits for adopting Interior Modeling Services on projects: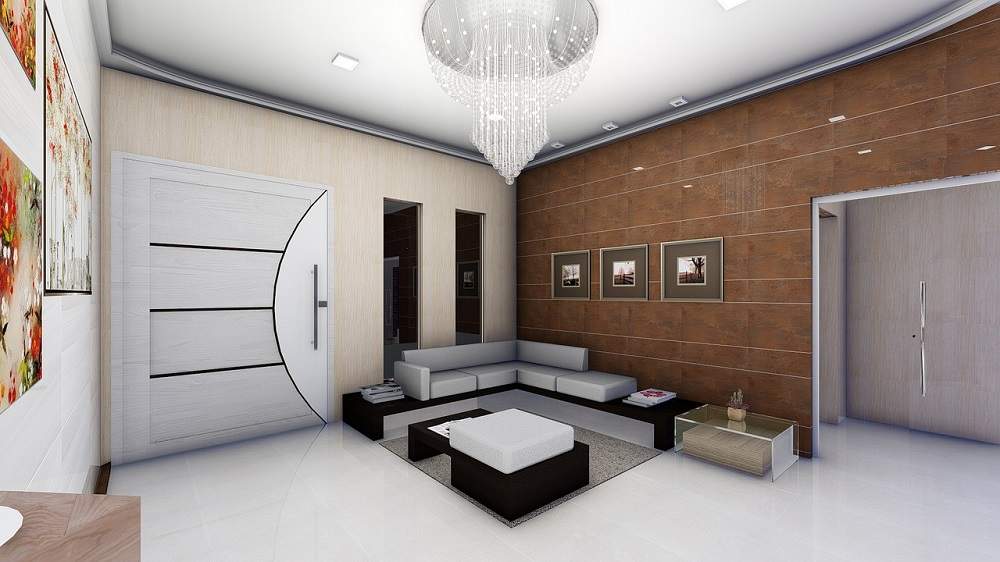 Customizing design ideas in a 3D environment for selecting right material and textures for flooring and wall elevations
Eliminating potential design risks by identifying them in the interior models and taking required actions
Trying multiple design ideas and visualizing them in a three-dimensional environment before taking the final decision
Improved interior design decision making process by project stakeholders on projects
Using interior models services for advertising and marketing on digital platforms if you are into hospitality business
Get in Touch with us for BIM Outsourcing Services
Stay up to date with latest BIM trends, benefits of BIM and thought leadership articles