Read Benefits of using As Built Drawings Services on Construction projects. Know why to prepare As-built documentation in detail here.

The drawings prepared during the design stage may not be the ones that are needed once the project is finished. 
The revised version of these drawings that include changes, exact dimensions, location of design elements, and other additional details are commonly known As Built Drawings.
As Built Drawings Services as an outcome of what was actually built, which is significant for those who use the finished thing. 
This legacy becomes more significant when we continue to develop on top of existing structures, as land ownership changes, or for public works projects, as people familiar with the original workforce are gradually replaced due to attrition.
Understanding As Built Drawings in Construction
As Built Drawings are a set of drawings developed by a contractor after completion of a construction. The As Built documentation demonstrate modifications done during the construction process.
Mentioned below are some critical roles that As Built drawings play in construction project:
Demonstrating changes or modifications made during the building process

Serve as reference drawings for demonstrating how the project is constructed 

Keeping update to date As Built documentation of a construction project 
What to include in As Built drawings?
The Benefits of Utilising As Built Drawings
As Built drawings are the updated versions of design drawings that show the changes that were made from the design stage until the project was completed. 
The stakeholders can benefit greatly from the As Built documentation's minute details of the construction.
Here are some benefits of using As Built drawings:
Clear depiction of design details instead of vague phrases that are useful for project stakeholders 

Demonstrating changes in materials, locations, installation, fabrication, sizing, specifications etc. 

Promoting better risk and project management 
Mentioned below are the benefits of utilising As Built drawing on different type of projects:
1 – New Construction
While constructing a new building as per the architectural and structural designs generally face some challenges on site. These challenges include design errors, late decision making and minor or major modifications made during constructions. 
The contractors generally deliver these changes to project stakeholders for incorporating them in the designs. This helps the project stakeholders to develop accurate drawing of the building when the construction is completed.
2 – Renovation
As Built Drawings are the updated versions of design drawings that show the changes that were made from the design stage until the project was completed. 
The stakeholders can benefit greatly from the As Built drawings' minute details of the construction.
3 – Building Maintenance 
Over the course of the building, some adjustments and revisions are anticipated. The building's performance often causes the maintenance team to run into both minor and big maintenance problems. 
Having As Built drawings Services makes it easier for the maintenance team to access the minute design details for making necessary changes.
Who prepares As Built drawings?
Any project stakeholder who is knowledgeable about the original specifications can accurately record changes. The parties listed below are those who produce As Built drawings most frequently:
Who prepares As Built drawings?
Contractors, designers, and architects can make As-built drawings on paper using a pen, but there are now software programmes that can help you do so. 
Using these tools will allow you to email and submit your drawing to project managers more quickly and easily. When project managers acquire the As Built documentation digitally and make it available to clients for their review and approval, the efficiency of the entire team will enhance. 
You can also add a digital version of your As Built drawing to a digital portfolio for hiring managers to view more easily.
The commonly used software for preparing as-built drawings are; AutoCAD and Revit. Both of these software provide a great interface for making the required changes/modifications to the AutoCAD drawings.
Why to outsource As-built Documentation services?
1 – Increased efficiency
Partnering with an As Built documentation services provider significantly helps architectural, engineering and construction companies to increase their efficiency. 
Allowing their in-house team to focus on their prime design responsibilities. 
Outsourcing As Built Documentation Services for bulk production also leads to development of backend offices in countries such as India.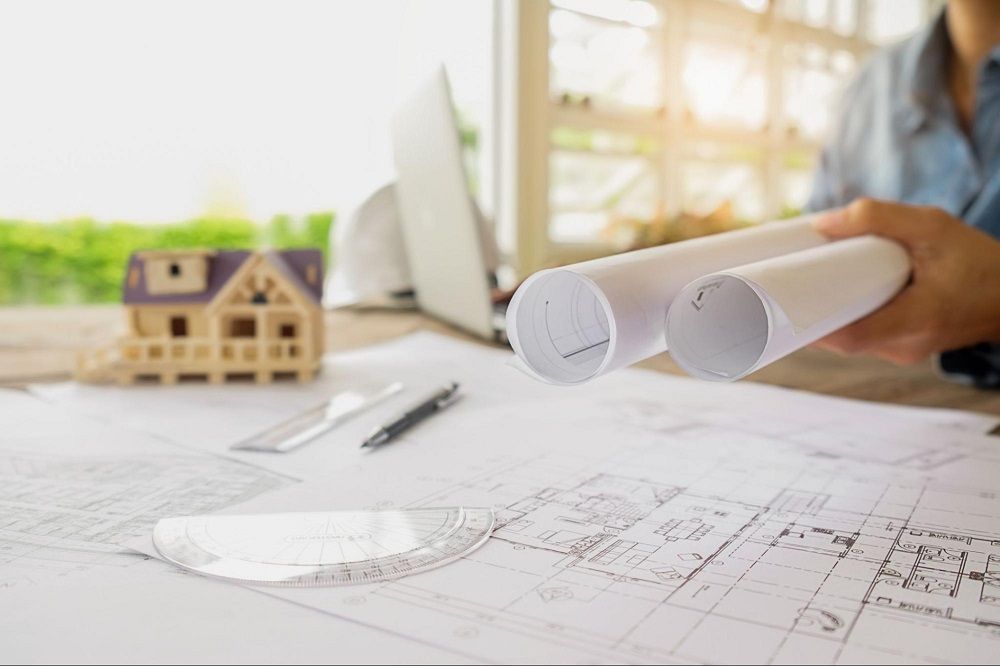 2 – Flexibility 
Most of the service providers are based in countries such as India. These consultants often offer flexible working hours to AEC companies based in countries like in USA, UK, Canada, Europe and Australia. 
This bridges the time gap between these countries and allows easy coordination between the project participants and the consultant's team. 
3 – Reduced Production costs
There are multiple reasons why outsourcing As Built Documentation production reduces production costs. First reason is that most of the consultants are based in countries where the production rates are relatively lower than the production rates in countries like the USA, UK and Australia. 
BIM Consulting Services provider company such as CRESIRE Consultants Private Limited help AEC companies based in the USA, UK and Europe reduce up to 45% of their local production costs.
Second reason is that the outsourcing company is responsible for purchasing necessary licence for as-built documentation. This allows employers to avoid the cost for purchasing expensive software and reduces significant production costs.  
Get in Touch with us for BIM Outsourcing Services
Stay up to date with latest BIM trends, benefits of BIM and thought leadership articles