Point Cloud to BIM Modeling or Scan to BIM Services helps project stakeholders to make better renovation decisions and better exercise. Read this blog to know more in detail.
With rapid advancements in the construction industry, Point Cloud to BIM model is one of the most powerful techniques use for renovation and facility management.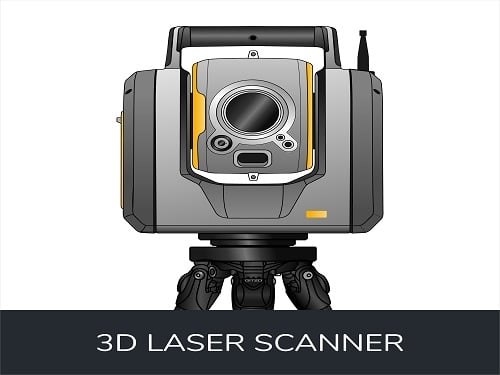 The laser scanning devices record minute details of an asset and allow users to convert scanned data to user-friendly formats, which use in software such as Autodesk Revit.
While decision-making in a 2D environment is fast becoming an obsolete process, developing and exchanging information in a digital environment is becoming the norm, particularly in the post-pandemic world.
Point Cloud Modeling Services help project stakeholders to make better renovation decisions and exercise better control over project(s).
Many construction professionals are still not completely acquainted with the applications and advantages of the scan to BIM services. Therefore the use of Scan to BIM conversion services is not yet being fully utilized across construction industries and sectors.
This post helps readers to understand the Advantages of Point Cloud to BIM Modeling Services or Scan to BIM Services and How to Set the Right Expectations from Point Cloud Modeling:
Accurate Visualization Of Build Asset
Point cloud to BIM model shows deep-seated building elements' information. The high-quality 3D model generated using scanned data; enables detailed analysis of a building structure, as well as helping project stakeholders with decision-making in a digital environment.
Once a comprehensive model created, this information represents a level of detail suitable for the task at hand to enable effective visualization and communication of ideas between stakeholders.
Effective For Renovation Projects​
It is common for detailed architectural plans and design drawings of an asset unavailable; or out of date, even if an asset was built many years ago or subsequently updated.
However, to make better renovation decisions, it is imperative to have precise details of the building.
Scan to BIM Modeling Services provides images of the skeleton of build assets and allows engineers to use the scanned data for redesigning and 3D modeling.
The Point Cloud to 3D Model helps to identify potential issues associated with building assets before construction starts. Reporting such issues to clients and resolving them before the project goes on-site, reduces redesign and abortive costs.
At CRESIRE our team has experience using structured services such as Scan to BIM to facilitate effective handovers and to maximize the operational performance of a wide variety of built assets from schools to hospitals and residential developments.
To discuss how using BIM can facilitate good handovers and collaboration between construction and facilities management teams, email us at enquiry@cresireconsulting.com or visit www.cresireconsulting.com.
Outsource Point cloud modeling services
Outsourcing point cloud modeling services has many benefits. Many AEC companies/professionals in USA, UK, and Europe partner with point cloud modeling services providers. Here are some reasons why:
Reducing pressure on the in-house architectural and engineering team for BIM services
Avoiding additional software licensing and hiring professional costs 
Leveraging competitive pricing offered by BIM outsourcing companies in India and reducing point cloud modeling costs to up to 40%
Allowing the in-house team to focus on their prime responsibilities and partner with point cloud to 3d model services provider
Augmenting in-house team for quality BIM services on project or ongoing basis
Partner with CRESIRE for Point Cloud Modeling Services
CRESIRE is a BIM consulting company offering point cloud to bim modeling and scan to bim services to AEC companies/professionals around the world.  Our team of expert engineers and architects help construction professionals with developing point cloud to 3d models on renovation projects. 
We use a range of software including Revit, Navisworks, Recap Pro, etc. ensuring delivery of quality and precise point cloud to 3d models.
Get in touch: 
Email: enquiry@cresireconsulting.com
Phone: +1 76505140172
Get in Touch with us for BIM Outsourcing Services
Stay up to date with latest BIM trends, benefits of BIM and thought leadership articles